The UMM (United Methodist Men) group is very active. Our mission is to support spiritual growth among men, helping men to mature as disciples as they encourage spiritual formation in others.
On the first Sunday of each month at 8:00 a.m. we gather at the church for breakfast, fellowship, and service project planning.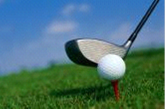 One of our major fundraisers each year is an annual 9-hole golf tournament. You can learn more about the golf tournament, how to register and/or how you could be a sponsor by downloading this form.
Each year we hold a Men's Retreat in January or early February.
Our men are involved in several projects:
Provide labor for the Church's community garden.
Host an annual breakfast for the local fire department on the first Sunday of Advent, the day they put up the Christmas lights in Newberg.
Assist the church trustees with maintenance of the church facility.
Provide volunteers for the local food pantry (F.I.S.H.)
Provide the coffee for the after-worship coffee hour and other church meetings.
Provide seed money for a variety of church projects.
Host a golf tournament to raise money for the activities listed above.